Hey guys hows it going?
My real name is Eli
i'm 16 years old (Oh my and he likes blues)
I was born in South Korea and wa Adopted right when I poped out of the womb.
when iwas about 2 years younger i was exposed to a really really large variety of music some may dissagree but when your a teenager and your hormones are jumping everywhich way some look toward music and i jsut happen to have problems with girls.
Luckily! i have a great girl now and love her very much.
i live in St.Louis Missouri
and looking forward to a clapton Concert coming up here September 18th(also bringing Robert Cray and Doyle 2 I beleave)
There are WAY to many Amazing Blues Players Out there to name my favorites, I myself play Harmonica and Blues Guitar and do Vocals and currently looking for a band i'm working on my own site and also Recording my self i play like 8 hours a day i'v been playing for only 6 months maybe but you'd be REALLY suprised of the stuff i pull off on that thing. How ever harmonica i'v been waling on for around 3 6 years. so i have a HUGE dedication toward music and mostly toward blues. My largest INfluences have to be SRV Clapton and BB. but like i said from others like Joe Louis Walker and Luther Allison to Junoir wells and Charlie Musselwhite theres way to many to name ask my questions if u wish about myself or my interests but this site looks nice and i'm glad to join yall.
-Eli Taber(ps. I play Strat Guitars and Hollow Body Ibanez Squier Strat that is becasue every one says they suck (no they don't) i have 6 guitars including one acoustic.i have around 30 harmonicas Diatonic only(10 hole) and only play HoHNER Special 20's)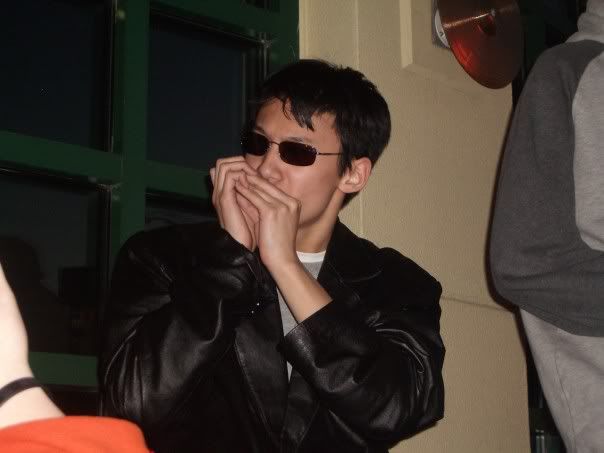 Pic of me Down at Hard Rock Cafe In Chicago